We believe in bettering relationships by improving communication through better fit technologies, diagnostic testing, teaching communication strategies, and hearing preservation.
At Better Hearing and Audiology, we don't bundle our services into the cost of the hearing aids. This has the following benefits to you:

We work with most insurances
Most insurances won't cover hearing aids. Because we are unbundled, we can bill your insurance what they will cover, saving you money. For example, with a physician's referral we are almost always able to bill diagnostic testing to your insurance.

Focus is On the Patient
Dr. Parsons learned early in his career that when a business only got paid when they sold hearing aids, their focus became "selling more hearing aids". Our pricing keeps the focus on the patient and helping them achieve better hearing.

Only pay for services you need, as you need them
This means that our service charges need to be reasonable and that our services need to be worth the cost.

Savings
Our typical patient will save $1000 to $3,000 for the same hearing aids
We also are one of the only hearing healthcare practices that consistently performs real ear and speech mapping – which is an industry best practice, which benefits you the patient.
Because of our practice philosophies, Better Hearing and Audiology has been voted Post Register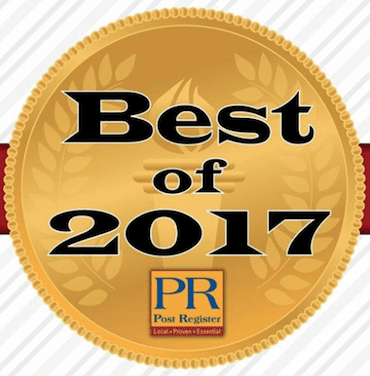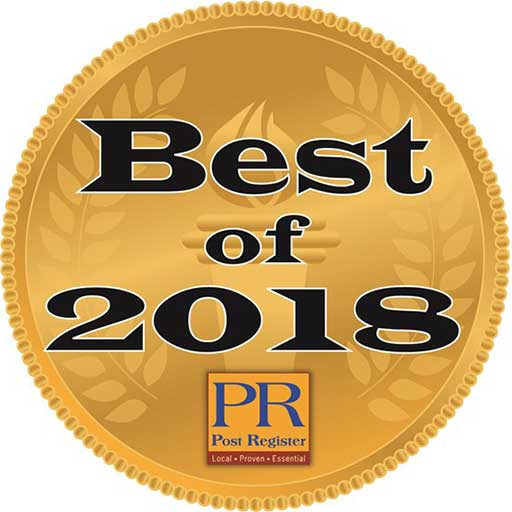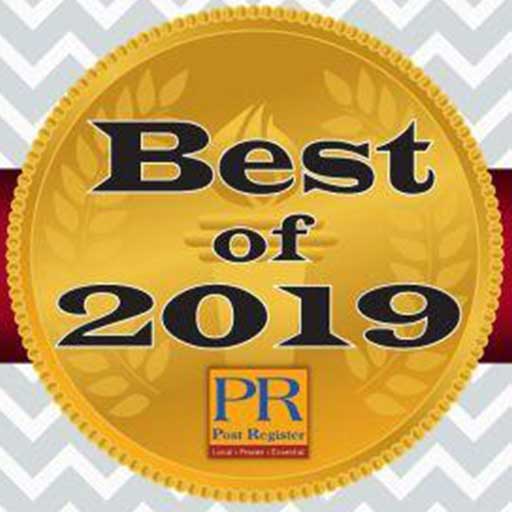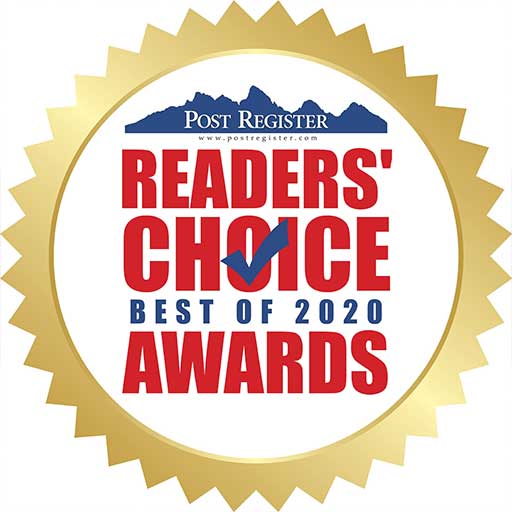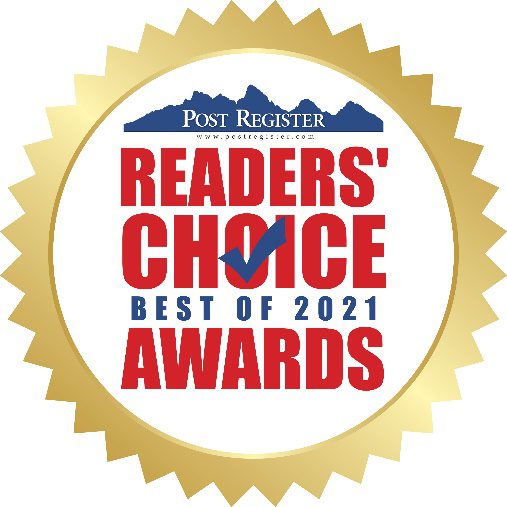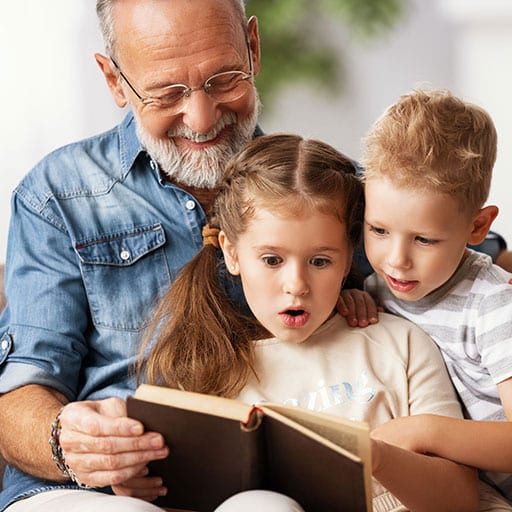 Bettering Relationships by Improving Communication
Hearing is how we communicate with the world and to each other. Hearing affects our relationships and how we interact at home, church, with friends, with nature, and the world. Those relationships help give our lives meaning and purpose. We decided to use the word communication instead of hearing, because we are focused on not just helping our patients hear better, but using that hearing effectively.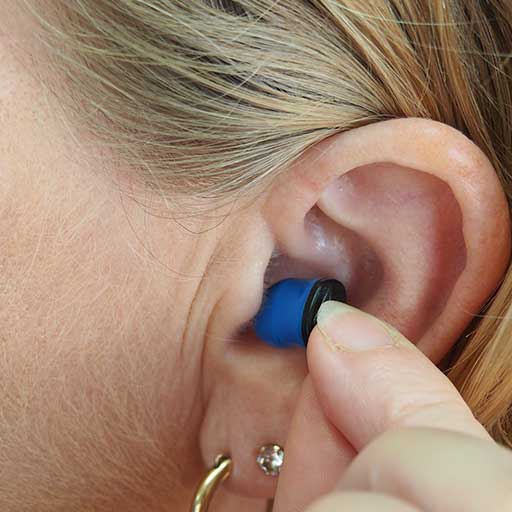 Best Fit Technologies
We use recommended, established best fit practices (Clinically proven methods that give the best results such as real ear or speech mapping) as much as possible to get the best results. Although this takes a little more time and equipment, it improves patient results. Part of best fit practices mean we actually test the hearing devices on you to make sure they are doing what they are supposed to and making sure that the hearing devices are helping you in the situations that are important to you. We work with and have many patients who don't yet need hearing aids and patients that need more than hearing aids. There are many options to help, some of them at little to no cost.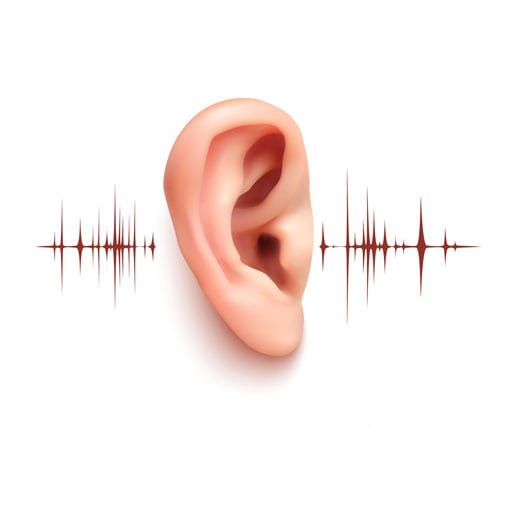 Diagnostic Testing
Although we work with hearing devices, we also do medical audiology where our doctors and staff work with your physician to determine the cause location of the hearing loss. If we are not your first office to visit, you may notice many pieces of diagnostic equipment that are not commonly found in most hearing offices. Our testing is very important in how the loss is treated, as well as determining how to prevent it from getting worse. Because our services are provided by Audiologists credentialed with Medicare and other insurances, we are able to do much more than just test for the purpose of selling a hearing aid. Medical audiology is an important part of our practice and we do bill insurance for that testing. Working with your insurance helps us keep our hearing aid pricing down.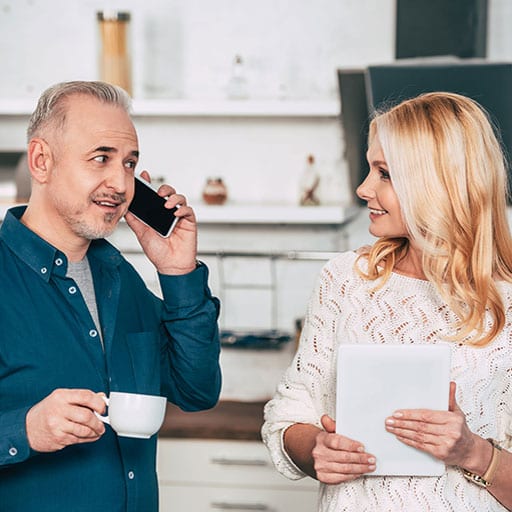 Teaching Communication Strategies
Communication is so much more than just hearing. We focus on how to get the most out of your communication by teaching how hearing works, how to maximize the situation, and improve your brain's ability to work with what it is hearing.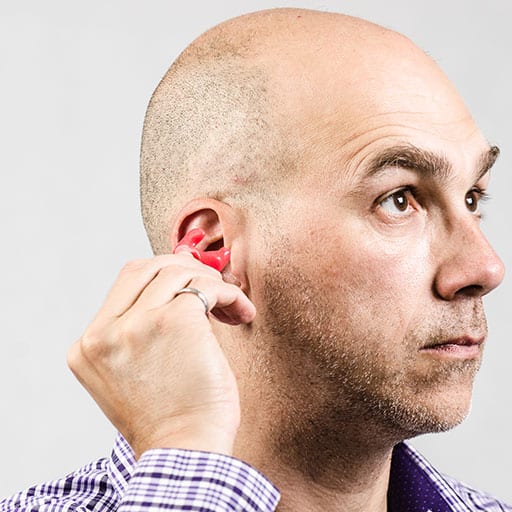 Hearing Preservation
85-90% of adult hearing loss is considered permanent, and requires some type of amplification to improve hearing ability. There are many types of hearing protection that are designed to still let you do what you want. For example if you want to ride your Harley while listening to your favorite music and not damage your hearing, we have a solution for that.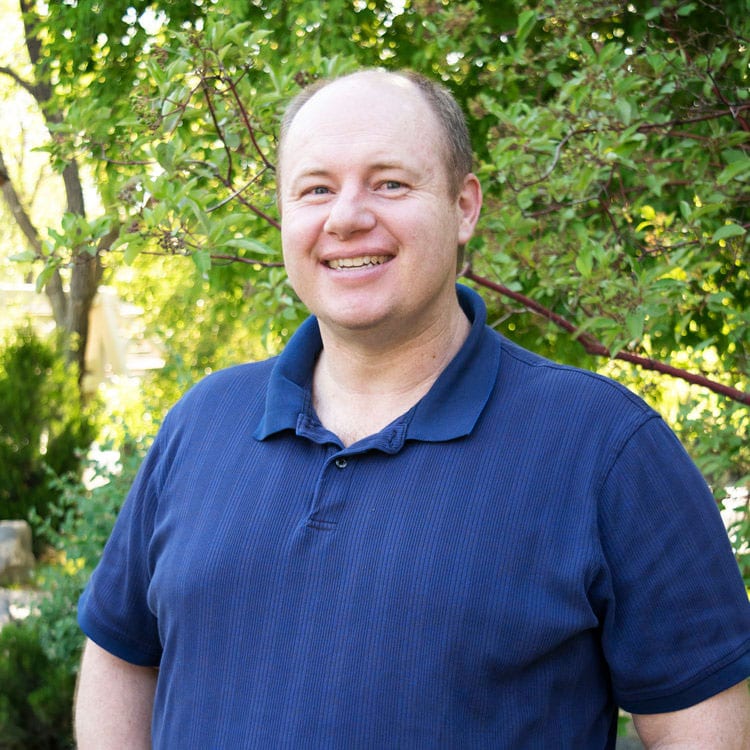 Dr. Kalob Parsons, Au.D.
Doctor of Audiology/Owner
Dr. Kalob Parsons was raised in Arco, Idaho. When talking about his childhood, he said, "My parents, Rod and Virginia, taught me how to have fun working hard and living within my means." He married Amy Murdoch from Idaho Falls and they now have 7 children who keep their home entertained and very busy.
After a couple of years of working out of state he was able to return home to Idaho Falls. Having served eastern Idaho for 11 years, he and his wife decided to open their own practice in 2015. Dr. Kalob said, "Going out on my own has been one of the hardest and most rewarding decisions I have ever made. It has brought my family closer, I can help my patients in ways that I was never able to do before, and we now have a better mechanism to teach our children blessings of hard work." Although 7 kids and his own practice is enough to keep anyone busy, Kalob also loves gardening and Scouting.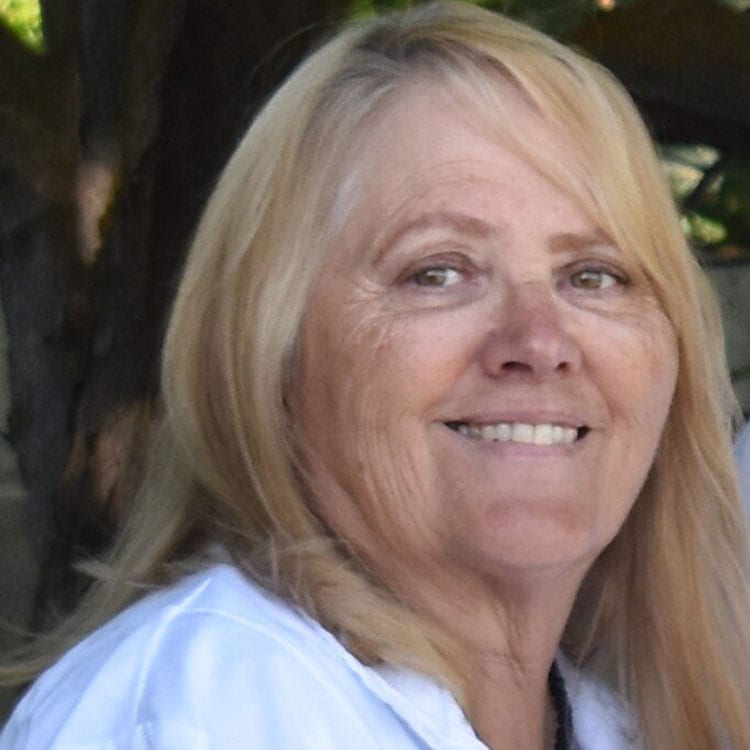 Dr. Kim Briggs, Au.D.
Doctor of Audiology
Dr. Kim Briggs Au.D. has been practicing in the area for over 15 years. She and Dr. Parsons were co-workers for 7 of those and developed a deep respect and friendship. She was the driving force that got pediatric hearing testing going in the Idaho Falls and Rexburg area. She tested our "Best Practice" methodology with some loved ones and caught on fire with the difference it made. She caught the vision making a difference in people's lives. She joined our practice and significantly reduced her retirement time. She is an answer to our prayers. Thousands of lives have been blessed by this amazing lady's career and we thrilled to now have her as part of Better Hearing.
Kim started her Audiology career later in life, going back to school and getting her masters in audiology after her kids were grown. Towards what many would consider the twilight of her career, she chose to start a doctoral audiology program. She felt it would help her due a better job taking care of her patients and to inspire her grand children. She recently finished serving a mission to India where she and her husband taught self-reliance. She found that when she went to India, women were not seen as equals, and many were raised to think they were a burden. Her title of Doctor allowed her to inspire many young women and to be heard and listened to in situations that she would normally not have been welcomed in, because of her gender. She was also the driving force that brought her church's "pathway" program to individual homes, making this valuable education program accessible to numerous individuals, allowing them to increase their standard of living and giving hope.
Kim and her husband also run the Haunted Mill in Teton, Idaho where they have bring joy to thousands every year. Come and meet this inspiring lady.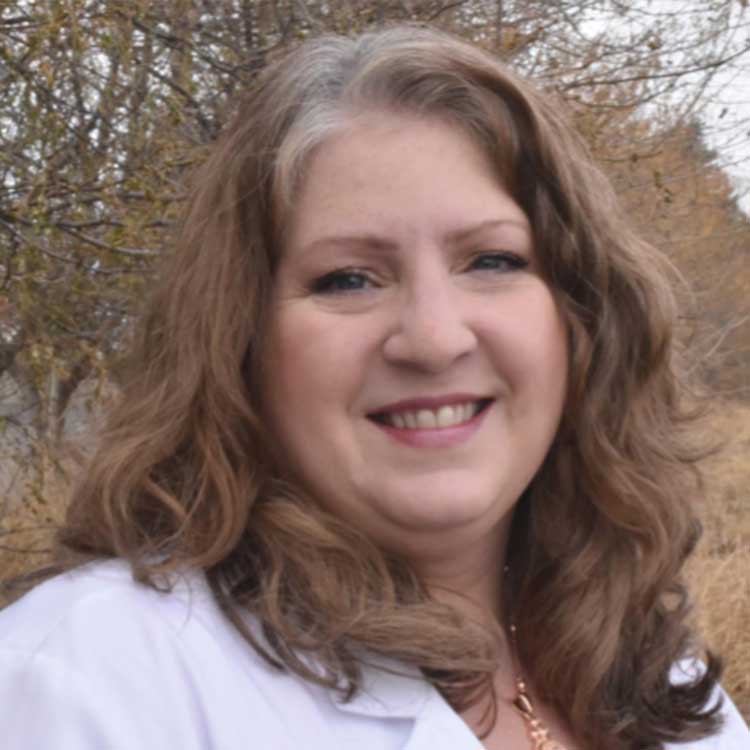 Melanie Ford, M.S.
Audiologist
We are excited to welcome Melanie Ford M.S. to our team. Melanie graduated from Utah State with her Masters in Audiology in1996. After raising her 2 children she served at a local school district by working with their hard of hearing students. While working together with common patients, we saw what an amazing person Melanie was, and how limited she was in how she was able to help the students in her care. After having her sub for an audiology assistant, we knew that she would make a fantastic addition to our team. We are happy to announce that she has joined us full time. For now she is splitting her time between Idaho Falls and Rexburg. She is the expert on anything school related from IEP's to FM systems.
Melanie loves her school kiddos, and gets very excited when any of them come into the office. Melanie also comes from a musical background and loves music. When she is not in the office, she is doing home repair, reading, spending time with her boys, or kayaking.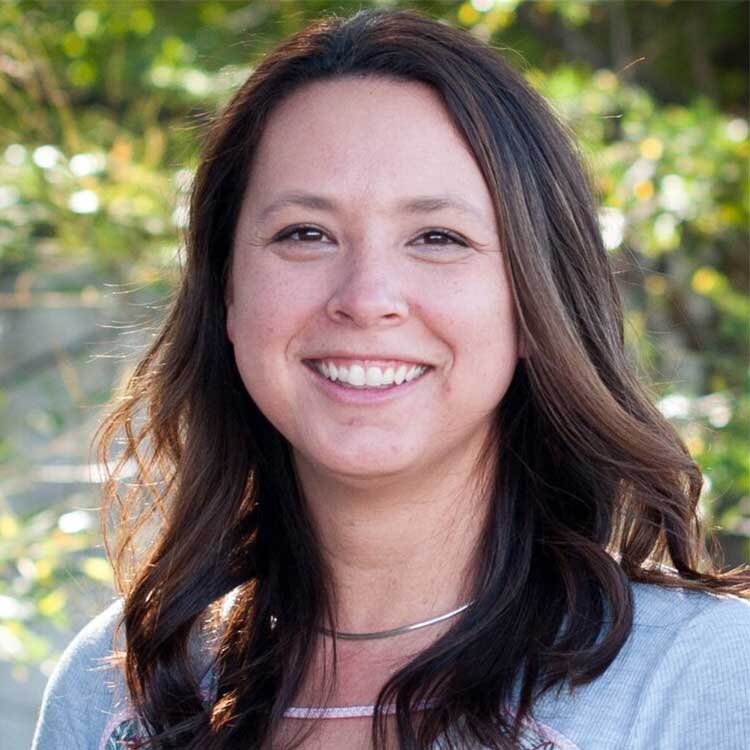 Heidi
Audiology Assistant
Heidi has been a great addition to our team as an Audiology Assistant. She will be working directly with patients in teaching them how to clean their hearing aids and how to use them and their accessories. She takes care of walk in hearing aid cleanings. She graduated with a Bachelor's degree in Communicative Disorders in Dec. 2017 from Utah State University, and was very excited to put the degree to work by joining us. She loves working with all kinds of people. We have found Heidi to have a very level head, and she is a lot of fun to work with.
Heidi is first and foremost a wife and a mother of 4 beautiful children. She has lived all over the world, and reports she could eat tacos everyday. She loves to smile and bring joy to people's lives. Heidi is full of life and energy, and is constantly surprising us with her talents. When you come into the office around a holiday and see decorations, you can be assured Heidi had a hand in it.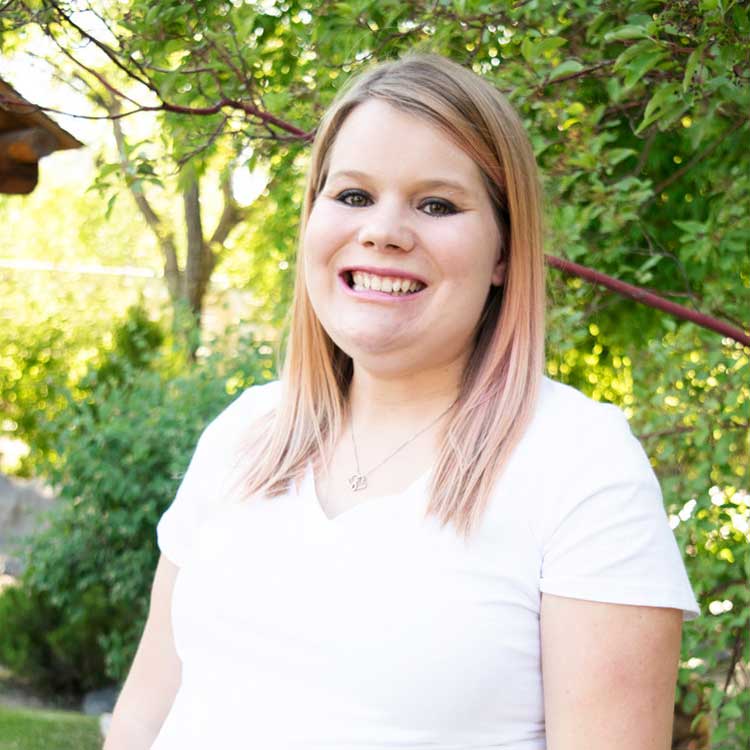 Natalie
Coordinator of Awesomeness
Natalie is our office wonder woman. During the day she is our energetic and bubbly "Coordinator of Awesomeness." At night she is a wife, college student, a mother of a little girl, a bouncing baby boy, and mother of 2 cats, Cami and Dot. When she joined our practice she decided on the title of "Coordinator of Awesomeness." She decided it was her job to make things happen in a way that patients had a wonderful experience. Now that she is a mom, she has moved to part time and will often bring her children while working in the back office. She also fills in at the front desk when needed. Natalie joining our practice has proven to be a big blessing and we are thankful that she continues to help us and our patients, even when she has the more important and full time job of being a mom.
Natalie is a BYU sports fan. When I asked her about this strange obsession she replied, "Because I was born that way. I bleed blue." She also plays the violin and is excited to sign in ASL. Her goal in life is to be a stay at home mom. We wish her every success in that, and are happy to have her helping our patients have an "Awesome" experience until that day comes.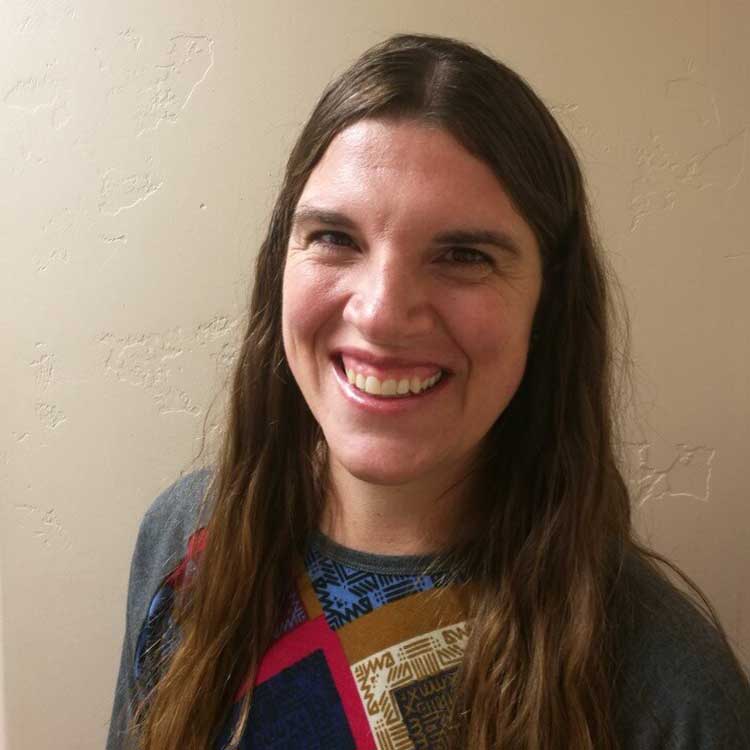 Tawnya
Special Projects Coordinator
Tawnya works at the front desk as needed, but this intelligent caring lady is a self starter and is in charge of special projects. She is currently working on how to help us provide better coordination and care with the Veteran's Administration. She is a full time mom of 4 children and 2 dogs (Shasta & Pepper), and will spend most of her time working from home.
Tawnya loves multi-day hikes with her family and chases elk every year with her husband. She is not afraid of a challenge. We have wanted her to join the Better Hearing team for a few years and are very pleased to have found an opportunity that will allow her to continue being the amazing mother and wife she is, and bless the lives of our patient's.
Most of her work is behind the scenes, but if you are lucky enough to meet her you will find that you will want to instantly like her.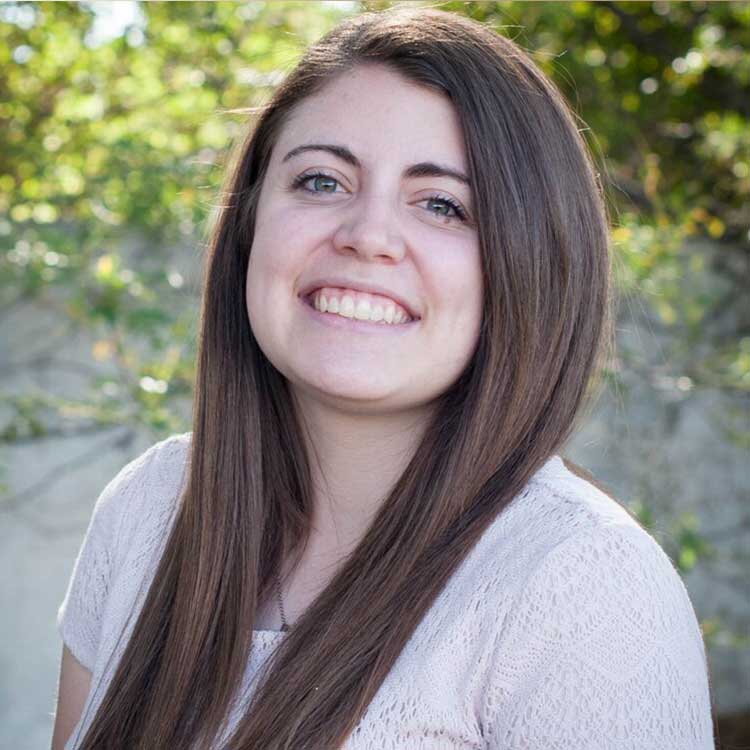 Kourtney
Idaho Falls Office Receptionist
Kourtney is the energetic smiling face that greets you in the Idaho Falls office. She joined us a week after she got home from serving a mission in Chicago for her church. She grew up in Idaho Falls where she did 4H for 10 years; we enjoy hearing the updates and adventures of her show cow and other animals on the farm. We love Kourtney's sense of humor, and love her frequent laugh. Not only is this busy young lady working with us and on her family farm, but she is also majoring in Elementary Education through online night classes.
Kourtney enjoys a good chase and no joshing aside, she is a great catch. We feel she is a great addition to our team, and we are glad we caught her. Yes, there is an inside joke here. One that when she explains it, she will have a huge smile on her face that will brighten the room.
What Our Patients Are Saying
Our Recommended Hearing Aid Manufacturers
Hours of Operation
Mon - Fri: 9 am – 5 pm